Please see your counselor about qualifications for entrance in this
apprenticeship program
Click on the Icon For More Info On...
Money for College
College Opportunity
A College Admissions and Financial Aid Guide For All Students, published by MIT
Scholarship Announcements:
Formerly known as ROOTs, Youth Leadership Greater Enid, is a youth leadership program for high school juniors and seniors. Established in 1996, the program aims to show students and young adults the career and life opportunities Enid has to offer. This fast-paced, behind-thescenes look at their hometown will open their eyes to the possibilities around them. They will be encouraged, applauded and inspired as they kick-off their senior year or begin their next chapter of life after graduation. Follow this link for more information for this year's application and more information about the program.
Spring Into Success with These Scholarship Opportunities!
In reality, we know that money doesn't ACTUALLY grow on trees, but that shouldn't stop you from planting your scholarship seeds for success this spring to receive a bountiful award next fall! It's been 50 years since Ross Hutchinson opened his first truck stop in Sayre, Oklahoma, and the upscale convenience stores and travel stops are now scattered throughout western Oklahoma. To show their appreciation for the communities who have supported them over the years, the family-owned company established TWO scholarships to benefit graduating seniors in communities where Hutch Convenience Stores and Truck Stops operate, as well as Hutch employees and dependents of employees. Apply today!
Milburn E. Carey Tri-State Music Festival Scholarship
The Phillips University Alumni and Friends Association will be providing a scholarship to an outstanding college-bound musician who is a senior in good standing at a high school in the Greater Enid area. The scholarship will represent and continue Phillips University's original sponsorship of the Tri-State Music Festival. Please direct any questions to Lori J. Hunter at dljunter62@gmail.com. Click here for a link to the application!
JWL Gentry Neal Scholarship of Volunteerism Committee
The Junior Welfare League of Enid is offering a $1,000 scholarship for a senior in Garfield County. All applicants must meet the following requirements: be a high school senior, have a minimum 3.0 GPA, attend a high school in Garfield County, exhibit a commitment to volunteerism, and must enroll as a full-time student in any public or private post-secondary institution in the upcoming school year. Click the following link to download an application: http://www.jwlenid.com/uploads/3/9/4/8/3948052/gentry_neal_scholarship_application.pdf
Ann Wade Strength in Education Scholarship
A one-time $2,000 per year ($1,000 per academic semester) scholarship to a student who plans to pursue a certified degree in education or in an occupation that directly supports the educational system. Applicants should meet the following criteria: be a graduating high school senior, be a resident of Oklahoma, plan to pursue a degree in education or directly support the educational system, have a letter of recommendation, and letter of application. Click the following link to download an application:
https://www.okasbo.org/files/Strenght%20In%20Education%20Scholarship%202019%20A(1).pdf
Delta Theta Chi Sorority, a national non-collegiate educational sorority, is accepting applications for two scholarships, in the amount of $2,400 each.
Requirements call for the student to reside in the United States, have a high scholastic average, show evidence of financial need, and are currently enrolled or planning to enroll in an accredited college. Applicants also need to submit an application form, with attachments as specified by the National Executive Council. These scholarships are awarded annually to students of promise and distinction.
All applications must be completed and returned by February 1, 2019 in order for the winning applicants to be notified May 2019. Please contact Sharon West of the Okla Delta chapter to obtain an application. Application forms are availabe on the Delta Theta Chi website www.deltathetachi.org. All applications must be submitted and accepted through a chapter of Delta Theta Chi Sorority.
The following is Sharon West of the Okla Delta chapter's contact information: 4310 Oakcrest Ave. Enid, OK. 73703. 580-747-7172
Northwest Oklahoma Osteopathic Foundation is extremely excited to announce their NEW SCHOLARSHIP for JUNIOR & SENIORS who are interested in becoming a physician.
All juniors and seniors attending a Northwest Oklahoma high school or career tech are eligible to apply for a $1000 award. The award will be paid directly to the college or university selected by the recipient student. Deadline for application is April 6, 2018.
Click the following link to download an application: http://nwoof.org/wp-content/uploads/2018/01/scholarship-ap.doc
5th Annual Drive Smart Contest

In OK, crashes involving a distracted driver were highest among drivers in the 16-25 year-old age group (45.0%)! 1

The Drive Smart Contest, sponsored by CTIA Wireless Foundation, is looking for entries from Oklahoma! Students can create and enter an original digital short about the dangers of distracted driving. Entrants will compete for a grand-prize $10,000 scholarship and other prizes. Students can also download our form to help them earn community service hours for their work.

Who: 13 to 18-year-old residents of the U.S., D.C. and Puerto Rico.
What: Create an original 15 to 60 second digital short
When: Now through January 6, 2019
How: Students register, create and submit their digital short online and may submit multiple entries.
Why: Over $26,000 in prizing for students and teachers/mentors.
Follow this link to learn more and register: https://drivesmartnow.com/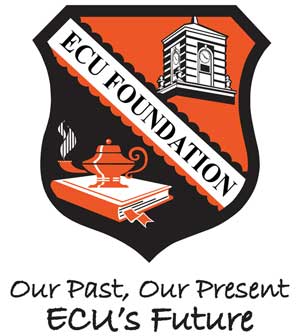 The East Central University Foundation Scholarship Application is now OPEN for the 2019-2020 academic year.
**The deadline is February 1st to be eligible.
Please visit https://www.ecok.edu/donate/ways-give/foundation-scholarship-information for the online application.
**No paper applications will be accepted.
Everyone (except International Students) must complete the FAFSA before filling out scholarship applications.
All students must be admitted to ECU before being awarded any Foundation scholarship.
All students need to check with the department of their chosen major for departmental scholarship opportunities!!!
Each year (April) $1,000 grants will be awarded to graduating high school seniors in the United States, who plan to continue their education at accredited post-secondary colleges, universities or vocational schools. The number of grants awarded annually will be at the discretion of the United States JCI Senate Foundation. They must be used for educational expenses in the first year of full-time study. Checks awarded will be made out in the name of the recipient and the educational institution of their choice.
Instructions for applying for the US JCI Senate Foundation Scholarship
Please read the following points carefully. Failure to comply will be cause for disqualification.
Submission preference will be in a Microsoft Word compatible format. Typed or neatly hand printed (blue or black ink only) submission will also be accepted.
Included in this application package are all the necessary forms. Your application packet pages must be submitted in order as listed below. Failure to comply will be cause for disqualification.

Applicant Information

High School Contacts

College Information

Parent or Guardian Information

Financial Statement

Leadership Positions & Offices / Memberships / Honors and Awards
You may include additional sheets to continue the information for these areas as needed
Employment

Personal Statement (100 to 300 words)

Continuation Pages for section 6-9 (if applicable)

College or University Acceptance Letter (if applicable)

Supporting documentation of your choice

(awards, certificates, articles, pictures, etc)

Reference Letters

Transcripts (grades and state test scores)

Signature
Your personal statement is limited to 300 words. Any more than 300 words will not be judged.

Reference letters are limited to three (3) letters with a maximum length of one (1) page (one side only) each. You will receive credit for each reference letter included.
Your school transcript should be the very last attachment to your application package.

Sign the bottom of the Personal Statement section

Your name must be on the top of each sheet in the package, along with a page number.
When using a MS-Word compatible editor, enter you name in the 'Header' section.
Each student must have an active, working email address listed

.

PLEASE PRINT

.
All materials MUST be submitted under one cover. Materials sent in multiple mailings will

NOT

be accepted.

Your application must be postmarked no later than January 11, 2019 to the State Scholarship Chairman listed under your state.

NO electronic submissions will be accepted

.
Your application will be evaluated by persons outside of your area so do not use acronyms for items such as; clubs, programs, event, or awards where they are not national programs. Where the name of the item is not self explanatory, include a description. Example: REACH or J. Doe Memorial Award, should include a description such as: St. Thomas Methodist REACH program to feed the homeless, J. Doe Memorial Award for Top Female Tennis player.

Do not include these first two pages of instructions in your reply.

By submitting your application you agree that your name may be used as part of the public relations of the US JCI Senate program, the US JCI Senate Foundation and the US Junior Chamber of Commerce

and their affiliates such as their associated state programs.

To submit your application package:
Refer to the website www.usjcisenate.org or www.usjcisenatefoundation.org, under the Scholarship section. Locate the state where you live. The due date is

postmarked

January 11, 2019

. If your state is not listed, you are not eligible. Do not submit the application to any address on the web page except those under the State Scholarship listing section (packages submitted to the wrong address will not be forwarded).
Southwestern Oklahoma State University (SWOSU – Weatherford, OK)
SWOSU announces a new path to college graduation at SWOSU – The HONORS Program.
To qualify for admission into the SWOSU Honors Program, a student must meet these three requirements:
• a minimum composite score of 28 on the ACT or a SAT score of 1250,
• have a 3.5 GPA or higher on a 4.0 grading scale
• and have been admitted into SWOSU.
The priority deadline for applying to the SWOSU Honors Program is March 1st, and a separate application must be submitted.
The application process consists of:
• A completed Honors Program application (Part 1 and 2). Link to Part 1 http://www.swosu.edu/academics/honors/form-one.aspx
• a resume,
• contact information for two academic references,
• and a 500 - 750-word essay in response to one of the following prompts:
1) The etymology of the word "education" includes the Latin root "educare," which translates as "to lead out" and "to raise up or bring up." What do these meanings have to do with your concept of education?
2) A Nobel Laureate observed a few years ago that "Humanity's top 10 problems for the next 50 years are (in descending order) these: Energy and water, food, environment, poverty, terrorism, disease, education, democracy and population." Which one of these future challenges do you want to address and how?
3) According to historic records, "Honors" means distinction in scholarship. What distinction in scholarship would you foster as an active member of the SWOSU Honors Program?
Lastly, applications received by the March 1st deadline will also be considered for the SWOSU's Guaranteed Scholarships (see this website for additional information http://www.swosu.edu/administration/sfs/scholarships/guaranteed.aspx)
NOC President's Leadership Council
There are 3 scholarships listed in the flyer. The Presidential Leadership Scholarship, NOC.OSU Gateway Ambassadors Scholarship and the State Regents Academic Scholarship.

To complete a scholarship application visit www.noc.edu/scholarships

If you need more information please see your counselor.
Garfield County Republican Women's Club
Instructions:
Applications must be complete to be considered. The application must be scanned and emailed or mailed and received on or before Wednesday, January 31, 2018.
gcrw.scholarship@gmail.com
Subject: GCRWC Scholarship
Garfield County Republican Women's Club
Attn: Scholarship Committee
P.O. Box 1744
Enid, OK 73702-1744
Include the following:
Application Cover Sheet and Form

High School Transcript (through December 2017)

ACT and/or SAT Score Report

Two (2) Letters of Recommendation

Essay

You may include additional sheets if necessary
Online Application Now Available!
We are pleased to inform you that the online application for the Jackie Robinson Foundation Scholarship is now available at www.jackierobinson.org. The JRF application is the vehicle through which more than 4,000 talented young minority high school students apply to become JRF Scholars and carry on the civic-minded legacy of the Foundation's namesake, Jackie Robinson. The deadline to submit the application for a Jackie Robinson Foundation Scholarship is February 1, 2019 by 5:00 pm ET.
About the Jackie Robinson Foundation
Jackie Robinson Foundation (JRF) is a public, not-for-profit national organization founded by Rachel Robinson in 1973 as a vehicle to perpetuate the memory of Jackie Robinson and his incredible achievements. Serving as an advocate for young people with the greatest need, the Foundation assists increasing numbers of minority youths through the granting of four-year college scholarships and comprehensive practical support. The Jackie Robinson Foundation is distinctive for providing much more than financial support. While each Jackie Robinson Scholar receives up to $28,000 over four years in direct support, they also become an active member in the Foundation's unique Mentoring and Leadership Development Program, which is an extensive mentoring program that includes practical skills-building and exposure through attendance at conference workshops, the assignment of peer and professional mentors, assistance with internship and employment placement, and a myriad of other networking opportunities.
Eligibility
To be eligible for a Jackie Robinson Foundation Scholarship, an applicant must:
Be a graduating, minority high school senior

Plan to attend an accredited and approved four-year institution within the United States

Show leadership potential

Demonstrate a dedication to community service

Present evidence of financial need

Be a United States citizen

Have a minimum SAT score of 1,000 combined on the math and critical reading sections or a composite ACT score of 21

Not possess a degree from a 2 or 4-year college when applying for the scholarship
---
Frequently Asked Questions
We are happy to provide you with Frequently Asked Questions about the Jackie Robinson Foundation Scholarship. We have compiled a listing of the queries we most often receive into one easy to read document for you and your students. To download click here.
---
2018-2019
Application Timeline
November 1, 2018
The 2018 application period is closed. Please check back in the fall for the 2019 scholarship application.
February 1, 2019 - All components of the application are due by 5 pm EST
May 2019 - Regional In-person Interviews on semi-finalists
June 2019 - Final notification of application status
Junior Welfare League of Enid Scholarship

The Junior Welfare League of Enid will award one $1,000 scholarship which may be used for any accredited college, university, or technical school. All applicants must meet the following eligibility requirements:

Be a high school senior
Have at least a 3.0 cumulative GPA on a 4.0 scale
Attend a high school in Garfield County
Exhibit a commitment to volunteerism
Must enroll as a full-time student in any private or public post-secondary institution in the upcoming school year.

To apply pick up an application from the Guidance Office.

Northwest Oklahoma Osteopathic Foundation Scholarship:

If you are intered in in medicine as a career, stop by the counseling office to pick up an application.

Deadline: April 6th

OSIG

The Oklahoma Schools Insureance Group (OSIG) will be awarding twelve scharships to twelve graduating seniors who attend OSIG members schools. The tree finalists from each state quadrant (As defined in the scholarship guidelines) will be bying for a $2000, $1500, or $1000 scholarhsip.

PLEASE see your counselor for an applications.

DEADLINE: February 26th, 2018.
FARM CREDIT of ENID
Farm Credit of Enid will be awerding serveral scholarships for 2018.
Eligibility:
Applicant is a high school senior planning to enroll the fall after graduation in a full-time course of study at an accredited two- or four year college, university, or vocational-technical school. Applicant may pursue any field of study.
Applicant is a son, daughter, grandson or granddaughter of a Farm Credit of Enid, ACA stockholder.
For more information and APPLICATION stop by the Counseling Office.
Deadline: April 1, 2018.
Oklahoma Indian Student Honor Society (OISHS)
Application is due next Friday March 9. Please see attachment for the OISHS Nomination Application.
Contact Information:
Lucyann Harjo, Norman PS Indian Education Program
4100 North Flood
Norman, OK 73069
Email: Lharjo2@norman.k12.ok.us
If you have questions or need more information, call: 405-366-5809.
AICCO OKLAHOMA CITY CHAPTER Indigenous Collegiate Scholarship Guidelines is due by April 30. Please see attachment for the AICCO OKC Chapter Indigenous Collegiate Scholarship.
Contact Information:
Ayla Medrano,
March 5, 2018

Dear AASA Members and Friends,

We know students are more than a score, and now we're asking them to tell us how.

As part of the Redefining Ready! movement, AASA is partnering with Hobsons to offer the 2018 Redefining Ready! National Scholarship. The scholarship contest allows America's graduating high school seniors the opportunity to tell the world how they are college, career and life ready.

Sixteen scholarships will be awarded to high school graduating seniors, including a grand prize of $5,000. Winners will be based on a 30-second video entry and a short essay (under 250 words) on readiness. Creativity counts, but so does honest, authentic and compelling content.

The scholarship contest is now open and closes on Monday, April 2, 2018. For more information and official contest rules, visit www.redefiningready.org/national-scholarship.

We hope you will promote this to your staff, parents and students. To download sample communication templates for these stakeholders, please visit www.redefiningready.org/communications-toolkit.

Thank you,

Mort Sherman
AASA Associate Executive Director

David Schuler
AASA Past President
---
FOLDS of HONOR Scholarship
The Folds of Honor Oklahoma City Chapter is seeking applicants for their 2018 scholarship funds. The deadline is March 31. Scholarships of up to $5,000 are available to assist with tuition, books, room and board and other items. Applications can be found online at https://www.foldsofhonor.org/resources/scholarships/.
Please share with your networks and encourage folks to apply.
Sarah Ashmore | Oklahoma Works Coordinator
Oklahoma Office of Workforce Development
O: 405-945-3372 | C: 405-255-7375
*Follow us on Twitter and Facebook
*Subscribe to our newsletter
Scholarships valued at up to $10,000 each
State scholarships are awarded to eligible students in all fifty states and the District of Columbia. The program specifically assists high school students who have faced and overcome great obstacles in their young lives. The scholarships are funded by Horatio Alger Members who, like the Scholars, have experienced challenges but ultimately overcame them to become successful business and civic leaders. For a full listing of Horatio Alger Scholarship Programs and their funders, please click here.
To be eligible to apply for a Horatio Alger State Scholarship, applicants must meet the following criteria*:
Be enrolled full time as a high school senior in the United States; be progressing normally toward graduation in spring/summer of 2019 with plans to enter a college in the United States no later than the fall following graduation

Exhibit a strong commitment to pursue and complete a bachelor's degree at an accredited non-profit public or private institution in the United States (students may start their studies at a two-year institution and then transfer to a four-year institution)

Demonstrate critical financial need ($55,000 or lower adjusted gross family income is required)

Be involved in co-curricular and community service activities

Display integrity and perseverance in overcoming adversity

Maintain a minimum grade point average (GPA) of 2.0; and

Be a United States citizen
To apply for a Horatio Alger State Scholarship, follow this link: https://application.horatioalger.org/
DESCRIPTION
The Gates Scholarship is a highly selective, full scholarship for exceptional, Pell-eligible, minority, high school seniors. Starting in 2018, the scholarship will be awarded to 300 top student leaders each year with the intent of promoting their academic excellence through college graduation, and providing them the opportunity to reach their full potential.
To learn more watch this video.
AWARD
Scholars will receive funding for the full cost of attendance* that is not already covered by other financial aid and the expected family contribution, as determined by the Free Application for Federal Student Aid (FAFSA).
---
BASIC ELIGIBILITY
To apply, students must be:
A high school senior

From at least one of the following ethnicities: African-American, American Indian/Alaska Native*, Asian & Pacific Islander American, and/or Hispanic American

Pell-eligible

A US citizen, national, or permanent resident

In good academic standing with a minimum cumulative weighted GPA of 3.3 on a 4.0 scale (or equivalent)
Additionally, a student must plan to enroll full-time, in a four-year degree program, at a US accredited, not-for-profit, private or public college or university.
---
IDEAL CANDIDATE
An ideal candidate will have:
An outstanding academic record in high school (in the top 10% of his/her graduating class)

Demonstrated leadership ability (e.g., as shown through participation in community service, extracurricular, or other activities)

Exceptional personal success skills (e.g., emotional maturity, motivation, perseverance, etc.)
To apply for The Gates Scholarship, follow this link https://www.thegatesscholarship.org/sign-up